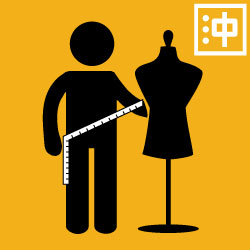 Every tool shop has different way to handle their tooling workflow.  This is the reason why 2D macros and script programming are popular in the tool making industries in the last two decades.  With more Inventor users implemented strip layout, punch and dieset design, users would be eager to customize and streamline their workflow in accordance to their best practice in details.  This will require certain level of programming skill to achieve this.
Team 3D QuickTools has been helping world leading tooling companies to develop customized solutions in their CAD platforms.  This service is now available to you.  Please fill up the form below.  We shall give you a quick solution how we may speed up your productivity through customization.

"I contacted 3D QuickTools to see if they would be able to customize their program to fit our business needs.  Within a week they had performed the customization that we had asked for and it has significantly improved their tool functionality for our business needs.  Thank you team 3D QuickTools," said Brad VanWingerden, Great Lake Stainless Inc., US.